The Huawei Watch GT 2 is the latest smartwatch to join the rich lineup of Huawei smartwatches, it come in two sizes; 42mm and 46mm. These two succeed the Watch GT 42mm and 46mm respectively. What's new with the GT 2? Well, the new GT 2 is slimmer and more stylish, and beyond that it ships with the Kirin AI dual chip which improves performance significantly and a slight longer battery life.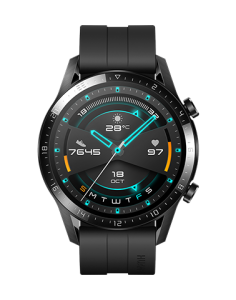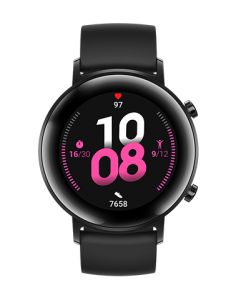 The GT 2 is also a more comprehensive fitness tracker with improved TruSeen 3.5 heart rate sensor technology and swimming heart rate tracking.
The GT 2 with onboard music storage capacity allow you take your music with you, and the 46mm version features Bluetooth calling – thanks to the inbuilt microphone and loudspeaker.
READ MORE – Full Specs and Features
Hi! I'm Jude, the chief editor at Smartwatchseries.com
I'm a scientist, a 3D artist, and a passionate fitness enthusiast. On here, I and other smartwatch fans work hard to help you find the right smartwatch for you with our guides, reviews, and comparisons.
Our aim is to become better at providing useful content, please lets us know via the contact us form if there is any way we can improve.