Like this post? Please share it...
Last Updated on May 7, 2021 by Jude Simeone
I have been testing the Mi band 5 and Galaxy Fit 2 for the past 3 weeks, so today, we'll be diving deep into what these two have to offer. These two are considered some of the cheapest smartband with lots of features that can help you reach more fitness goals. In this comparison, we'll compare the design, fitness tracking, battery life, notifications management and other attributes that can be found on both smartbands.
Prefer Video? Watch the video where I compare Mi Band 5 and Galaxy Fit 2

Samsung Galaxy Fit 2 vs Mi Band 5 Specifications Compared
Samsung Galaxy Fit 2
Mi Band 5

EDITOR'S RATING

Design:

(

4.5

/

5

)

Battery:

(

4.6

/

5

)

Fitness tracking:

(

4.4

/

5

)

Features:

(

3.6

/

5

)

Price:

(

4.0

/

5

)

Average:

(

4.2

/

5

)

Design:

(

4.4

/

5

)

Battery:

(

4.8

/

5

)

Fitness tracking:

(

4.5

/

5

)

Features:

(

3.9

/

5

)

Price:

(

4.5

/

5

)

Average:

(

4.4

/

5

)

WHERE TO BUY

Buy at Amazon
Buy at Amazon

ABOUT DEVICE

Device name
Samsung Galaxy Fit 2
Mi Band 5
Device type
Fitness smartband
Fitness smartband
Predessesor
Samsung Galaxy Fit 2
MI BAND 4
Successor
__
__
Released date
September, 2020
June, 2020
Ideal for
Unisex
Unisex

DISPLAY

Display type
AMOLED
AMOLED
Display size
1.1 inches
1.1 inches
Display resolution
126 x 294 pixels
294 x 126 pixel
Pixel density
__
_
Input type
Touchscreen
Touchkey
Touchkey, Touchscreen
Always-on
No
No
Customizable watch face
Yes
Yes

BODY

Shape
Rectangular/curved
Rectangular/curved
Dimension
46.6 x 18.6 x 11.3mm
46.95 x 18.15 x 12.45mm
Weight
21 grams
11.9g
(excluding straps)
Casing material
Thermoplastic
Polycarbonate
Strap/band material
Silicone
TPU
Bezel Material
Thermoplastic
Polycarbonate
Strap size
20mm
155 - 219mm
Interchangeable band
Yes
155 - 219mm
Screen protection
Tempered glass
2.5D Tempered glass
Water resistant/Protection
Yes, 5ATM
(MIL-STD-810G)
Yes, 5ATM
Swim-proof
Yes, recommended
Recommended
Color(s)
Black
Red
Yellow, teal, navy blue, mint, green, orange and black

MEMORY

RAM
2MB
512KB
Internal storage
32MB
16MB
Memory card slot
No
No

CONNECTIVITY

Bluetooth
Bluetooth v5.0 LE
Bluetooth v5.0
Bluetooth calling
No
No
Wi-Fi
No
No
NFC
Yes
(Support charging dock)
Yes (China)
GPS
No (connected GPS)
No (Connected GPS)

CELLULAR TECHNOLOGY

Technology
No
None
SIM
No
None
Band
No
No

NOTIFICATIONS

Email alert
Yes
Yes
SMS alert
Yes
Yes
Calls alert
Yes
Yes
Event reminder
Yes
Yes
Weather
Yes
Yes
Third-party apps
Yes
Yes

FITNESS TRACKING

Sleep apnea
No
No
Sleep tracking
Yes
Yes
Steps
Yes
Yes
Floors climbed
No
No
Heart rate monitoring
Yes
Yes
Calories
Yes
Yes
Distance
Yes
Yes
Stress
Yes
Yes
VO2 Max.
No
Yes
Blood oxygen
No
No
Blood pressure
No
No
Menstrual cycle tracking
No
Yes
Swim tracking
Yes
Yes
Under-water heart rate tracking
No
No
Preloaded maps
No
No
On-screen workout modes
No
No
Triathlon mode
No
No
ECG Tracking
No
No
Preloaded sport modes
Yes
Yes, 11
Safety tracking
No
No

MEDIA

Audio
No
No
Music streaming
No
No
Bluetooth music
No
No
Radio
No
No
Loudspeaker
No
No
Microphone
No
MEMS microphone
Camera
No
No

SENSORS

Accelerometer
Yes
Yes
Barometer/Altimeter
No
No
Heart rate monitor (HRM)
Yes
Yes
Compass
No
No
Gyroscope
Yes
Yes
Ambient light
No
No
Pulse Oximeter
No
No
ECG
No
No
Thermometer
No
No
Other sensors
--
--

PLATFORM

Operating system (OS)
FreeRTOS
Proprietary OS
Chipset
MCU Cortex M33F
--
CPU
96MHz
--
GPU
__
--

BATTERY

Type of battery
Non-removable Li-Polymer battery
Non-removable Li-Polymer battery
Battery capacity
159mAh
125mAh
Battery life
Mixed usage: 21 days
ContiNous tracking: 14 days
Standby: 3 Weeks+
Mixed usage: 20 days+
ContiNous Usage: 14 days
Charging type
Wireless charging
Charging dock
Magnetic charger
Charging time
About 1hr+
About 1hr+
Battery saver mode
No
No
Solar power
No
No
Rapid charging
No
Yes

CLOCK FEATURES

Time/Date
Yes
Yes
Stopwatch
Yes
Yes
Alarm
Yes
Yes

OTHER FUNCTIONS

Control camera
No
Yes
Music control
Yes
Yes
Find phone
Yes
Yes
Text response
Yes (preset replies)
No

MISC

Payment system
No
Ali Pay
Union Pay
(China)
Compatibility
Android 5.0+ RAM 1.5GB+
iPhone: iPhone 7+, iOS 10.0+
Android 5.0+
iOS 10.0+
Companion app
Samsung Wearable app
Mi Fit App
Voice command
No
Xiao AI Voice(China)

BOX CONTENTS

Samsung Galaxy Fit 2
Mi Band 5
Straps
Straps
Wireless charging
Charging dock
Charger
Quick start guide
Quick start guide
NOTE: We can't guarantee that all the information on this table are 100% correct. Read full disclaimer. Please, report an error.
Official Site
Official Site






READ ALSO
Galaxy Fit 2 vs Mi Band 5 – Design
Design: Both Smartbands are very lightweight and durable

The design of both Mi Band 5 and Galaxy Fit 2 look sturdy, not so attractive, but overall a decent design for a cheap smartband. Both Smartbands have a casing made of thermoplastic, hardened glass covering the screen, and silicone straps.


Both bands are also extremely lightweight, meaning, you can wear any of these all day long if you so wish. However, it's recommended to remove the band once in a while to reduce and dry up trapped sweat.

Both smartbands are also rated 5ATM which represents 50 meters waterproof rating. In other words, it's safe to wear any of these two under the shower, pool, or ocean.

Display and Navigation

Both Mi Band 5 and Fit 2 have 1.1 inches AMOLED powered display that is rich in colors and easy to read. Although, not so easy to read outdoor under direct sunlight. Furthermore, both smartbands feature a touchkey alongside touchscreen support for easy navigation. To go back on Galaxy Fit 2, you need to tap the touch key button, while with the Mi Band 5, you can swipe right or press the touchkey button to go back to previous page.

Galaxy Fit 2 User Interface

The Galaxy Fit 2 has a fine interface that I find very easy to use. You can swipe left or right to scroll through the widgets. There are 12 widgets in total which include the heart rate, sleep, weather, alarm, and more widgets. When you swipe down, you get to see the quick panel section which allows you to increase screen brightness, turn off vibration, music control, and more.

Mi Band 5 User Interface

Mi Band 5 also has a fine user interface that is easy to navigate. Swiping up or down will allow you to scroll through the widgets lists. You can also access widgets added to the shortcut list by swiping right or left. You can always add widgets like heart rate tracking, camera control, music playback, and more to the shortcut list from the Mi Fit app.

Number of Watch Faces

Both smartbands offer a variety of Watch faces that allow you to see important details like heart rate data, time, and date. Galaxy Fit 2 has 80 watch faces compared to 57 watch faces offered by Mi Band 5. However, I like the uniqueness of each watch face offered by Mi band 5 compared to what is available on the Galaxy Wearable store. I like that you can store up to 6 watch faces on the Mi Band 5, and you can also edit editable ones which isn't possible with Galaxy Fit 2.
Galaxy Fit 2 vs Mi Band 5 – Fitness Tracking
As smartbands, both Mi Band 5 and Galaxy Fit 2 are fitness-focused. These two are designed and equipped with sensors: accelerometer, gyroscope and heart rate monitor which enables tracking for sleep, heart rate, calories, and steps. Each of these two also features, stress measurement, preloaded sport modes, and can track your outdoor activities with connected GPS.
Steps tracking accuracy: Mi Band 5 is consistent

Step tracking is the basics of both Mi Band 5 and Galaxy Fit 2. When I tested the step tracking accuracy of both smartbands against Galaxy Watch 3 which Samsung's most sophisticated smartwatch, I noticed that Mi Band 5 was consistent and more accurate in tracking my steps compared to Galaxy Fit 2 which wasn't so consistent in accurately tracking my steps.

Sleep Tracking Accuracy: Both smartbands are consistent

Galaxy Fit 2 vs Mi Band 5 – Sleep tracking results

Both Mi Band 5 and Galaxy Fit 2 will track your sleep in four stages; deep, REM, light, and awake stages. Mi Band 5 will also track naps lasting 20 minutes or more during the day. I also tested the sleep tracking accuracy of both smartbands against Samsung Galaxy Watch Active 2, and the result was very consistent with slight discrepancies. So, I'll say both smartbands track sleep accurately.

Heart Rate Tracking and Accuracy: Both smartbands are quite accurate in tracking my heart rate

Heart rate tracking – Fit 2 vs Mi Band 5

Both Mi Band 5 and Galaxy Fit 2 will track your heart rate continuously or intermittently depending on your settings. Both will show your resting heart rate, minimum, maximum, and average heart rate. I did test the heart rate tracking accuracy of both smartbands with Galaxy Watch 3. The result showed very little differences and sometimes the same figures which points to a consistent heart rate tracking.
Stress Tracking and Management

It's nice to also note that both smartbands feature stress monitoring and when you're stressed, you can use the built-in guided breathing sessions to help reduce stress.

Preloaded Sport Modes

Both Mi Band 5 and Galaxy Fit 2 feature preloaded sport modes. However, while you get to choose from only 11 preloaded sport modes on Mi Band 5, Galaxy Fit 2 offers 90 preset sport modes which are a lot more to choose from. A maximum of 10 sport modes can be accessed at any time from Fit 2.

Outdoor Activity Tracking: Connected GPS

While both smartbands lack inbuilt GPS, you can still track outdoor activities with connected GPS to your phone. After the workout, you can easily view the routes, locations, cadence, and other related stats from the respective apps, Mi Fit app for Mi Band 5, and Samsung Health app for Galaxy Fit 2. I did test the outdoor activity-tracking accuracy of both smartbands alongside Galaxy Watch 3 which has an inbuilt GPS, the result was pretty very close on all three devices.

Other Activity Tracking: Menstrual cycle, PAI and Sedentary reminders

Other activity tracking features include sedentary reminders, both smartbands will alert you when you stay idle for too long. Moreover, Mi Band 5 features menstrual cycle tracking for women which can be set from the Mi Fit app. It also features PAI which is similar to Fitbit Active Zone Minutes. With PAI, you gain points when your heart rate is elevated for a period of time, the longer the more points you gain. This can help improve your cardiovascular health and overall fitness.

Galaxy Fit 2 features a handwashing reminder app that will alert you and guild you to wash your hands for 25 seconds. This can help prevent Covid-19 which currently ravaging the world.
Notifications Management
Both smartbands will allow you to receive notifications from apps on your phone. However, while Galaxy Fit 2 feature preset quick replies that allow you to reply to messages, Mi Band 5 only shows the notification.
Meanwhile, Mi Band 5 features a camera controller that allows you to control your phone camera. This comes in handy when you want to be part of a group photo.
Other features you'll find on both smartbands include do not disturb, weather alert, alarm, and timers.
Battery Life – Mi Band 5 has a longer battery life
Both smartband guarantee multiple days of long battery life. I tested the battery life of both smartbands with everyday usage, the same number of apps notifications turned on, continuous heart rate tracking, and a couple of outdoor workout tracking. As a result, I got 14 days with Mi Band 5, while Galaxy Fit 2 lasted 10 days.
As per charging duration, while Galaxy Fit 2 takes 1hr 9 minutes to charge to full, Mi Band 5 takes 1hr 18 minutes to charge to full. Both smartbands come with magnetic chargers.
Battery Life – Mi Band 5 has a longer battery life
Galaxy Fit 2 Pros
Lightweight and sturdy design.
Bigger display (bigger than Galaxy Fit).
90 preloaded workout modes.
Up to 10 days long battery life.
A decent fitness tracker.
Cheap, yet good quality.
Features quick reply that allow you to reply to notifications.
Galaxy Fit 2 Cons
Lacks inbuilt GPS.
Lacks ambient light sensor.
Lacks always-on display.
Lacks remote camera control
Mi Band 5 Pros
Lightweight and compact design.
Larger display than its predecessor.
A comprehensive fitness tracker.
Long battery life.
Cheap, yet great quality with loads of features.
Features remote camera control.
Mi Band 5 Cons
Lacks inbuilt GPS.
You can't reply to notifications.
Which is Better?
In my humble opinion, Mi Band 5 is a better smartband than Galaxy Fit 2. It has a better user interface, longer battery life, camera controller, menstrual cycle tracking, and it's cheaper.
On the other hand, Galaxy Fit 2 offers better ways to manage notifications, more sports modes, watch faces, hand washing app and it takes a little less time to charge.
Conclusion
Both smartbands have their respective ups and downs, it boils down to what you want more. But in all, any of these two will make a decent investment that can help you stay fit and reach more fitness goals.
Compare Prices
Hi! I'm Jude, the chief editor at Smartwatchseries.com
I'm a scientist, a 3D artist, and a passionate fitness enthusiast. On here, I and other smartwatch fans work hard to help you find the right smartwatch for you with our guides, reviews, and comparisons.
Our aim is to become better at providing useful content, please lets us know via the contact us form if there is any way we can improve.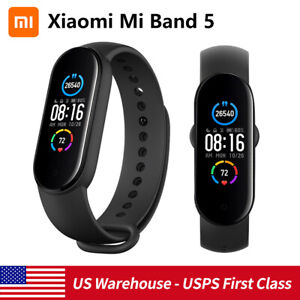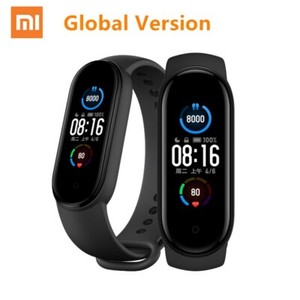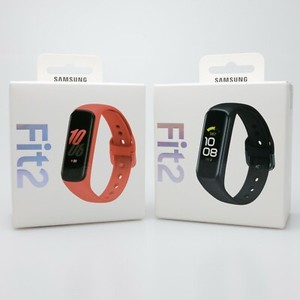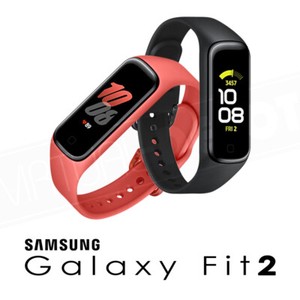 $40.99
$93.18
out of stock