Meet The New Apple Watch Series 5
The Apple Watch Series 5 is the latest smartwatch from Apple that was announced at IFA 2019 and set to be released 20th of this month. The Watch 5 will be the company's flag bearer in the smartwatch industry of which Apple has continued to dominate with a large margin according to this report from Counterpoint Research.
Apple had stated it'll discontinue the Watch 4 released just about the same time last year which leaves us with the Watch 3 as a cheaper alternative to the new Watch 5.
The Watch 5 spots the same appearance and design as the Watch 4. It's the same case size, same thickness (10.7mm) and same LTPO AMOLED powered display with the digital crown hepatic feedback also present.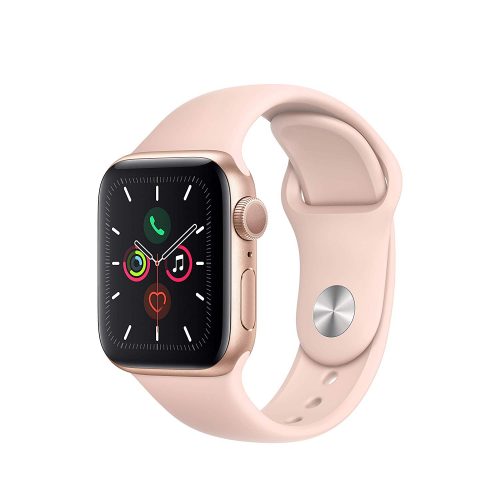 The Watch 5 will be available in both 40mm and 44mm case sizes representing 1.65inches and 1.78inches display sizes respectively. And are both available in GPS only and GPS + cellular editions.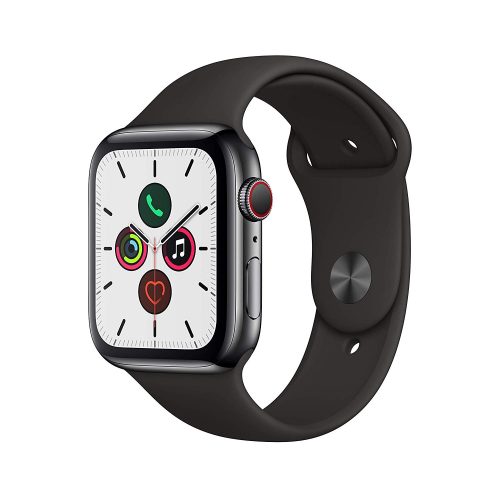 The GPS+Cellular edition will be available in four different materials; aluminum, stainless steel, titanium and ceramics, while the GPS model is available in aluminum material only.
The price of the basic aluminum model starts at about $400 and goes up from there with the ceramics model, including special Nike and Hermes editions being quite more expensive.
The Watch 5 comes with WatchOS 6 out of the box which brings a slew of new features to the table. You can now access your favorite apps right on the Watch 5. The new OS also includes hearing tracking that's smart enough to detect when the sound is too high and harmful to your ear.
New fitness tracking features are menstrual cycle tracking which allows women to log their period and can help detect changes. Also new is the hearing tracking, and compass that comes in handy in giving you more insight into your location. As well as other features introduced in the Watch 4 like fall detection, ECG tracking, stress tracking, complete sleep cycle monitoring, and proactive heart rate tracking. It's a full suite of intuitive tracking features.
The battery life of the Watch 5 unfortunately hasn't improved since going from the Series 3 and now the 5. It's the same about 18 hours battery life on regular usage which is nowhere compared to the Versa 2 with about 5 days battery life. Although, this report states that Apple is working on a new micro-LED display that'll see future Apple watches last longer.
Apple also added international emergency calling to the Watch 5 which will allow you to call respective emergency contacts almost anywhere in the world.
And as well doubled the storage capacity of the Watch 5 to a massive 32GB which will allow you to take more of your favorite files with you.
Read more:
Apple Watch Series 3 vs 4 vs 5

Hi! I'm Jude, the chief editor at Smartwatchseries.com
I'm a scientist, a 3D artist, and a passionate fitness enthusiast. On here, I and other smartwatch fans work hard to help you find the right smartwatch for you with our guides, reviews, and comparisons.
Our aim is to become better at providing useful content, please lets us know via the contact us form if there is any way we can improve.