Meet The New Garmin Vivoactive 4/4S and Venu Series
Garmin's new Vivoactive 4 Series and the Venu are the new lineup of smartwatches that'll be succeeding the Vivoactive 3 Series. The Vivoactive 4 consists of the Vivoactive 4, smaller 4S and Avenger and Marvin themed editions. The Venu is different from the Vivoactive 4 being that AMOLED powers it's display.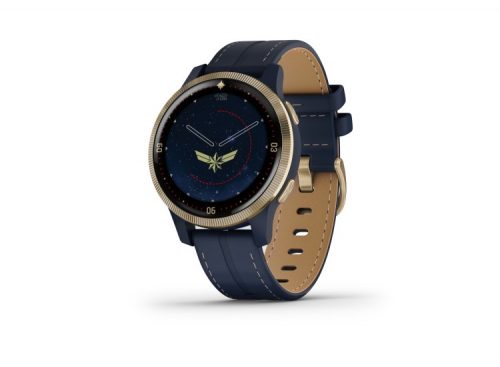 Garmin Vivoactive 4 Marvel edition
The Vivoactive 4, the Marvel and Avenger themed editions come in a bigger 45mm case size, while the smaller 4S measures 40mm and the Venue with 43mm case size.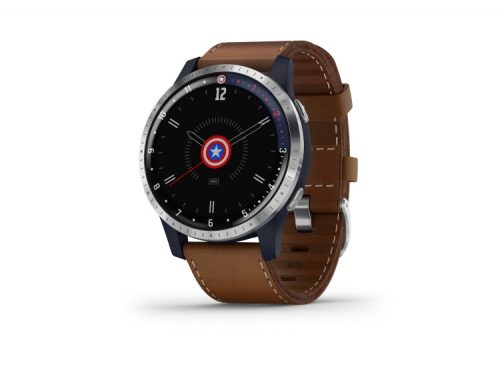 Garmin Vivoactive 4 First Avengers edition
Silicone straps are available for any of these as well as leather straps for the Marvel and Avengers-themed editions.
Garmin added new activity-tracking features such as hydration tracking, respiration tracking, pulse ox sensor that tracks your blood oxygen level, battery energy monitor, incidental fall detection, and wrist-based heart rate tracking while swimming.
Menstrual cycle tracking introduced in the Vivoactive 3 is also featured on Vivoactive 4, as well as stress tracking, complete sleep cycle tracking, heart rate monitor, calories with GPS inbuilt which makes each of the new watches a great choice for outdoor activity tracking.
Animated workout has been added to the Vivoactive 4 and Venu which can coach you through your favorite sport modes.
Onboard music storage is supported on all editions and models of the Vivoactive 4 and Venu.
Battery life has also been improved with the Vivoactive 4 having the longest battery life of over a week. While the Venu with AMOLED powering its display has a slightly shorter battery life of about 5 days that's yet impressive.
Prices for the Vivoactive 4/4S starts at $350, while the special Marvin and Avengers-themed editions are priced $450 and the Venu is priced $400.
Read more:
Garmin Vivoactive 4 full specs
Garmin Vivoactive 3 music vs 4 vs 4S

Hi! I'm Jude, the chief editor at Smartwatchseries.com
I'm a scientist, a 3D artist, and a passionate fitness enthusiast. On here, I and other smartwatch fans work hard to help you find the right smartwatch for you with our guides, reviews, and comparisons.
Our aim is to become better at providing useful content, please lets us know via the contact us form if there is any way we can improve.