Like this post? Please share it...
Last Updated on December 14, 2020 by Jude Simeone
Fitbit Inspire and Inspire HR were released last year, the main difference between these two is that Inspire HR can connect to your phone GPS to enable tracking for outdoor activities which aren't possible with Inspire. Inspire HR also has heart rate tracking and tracks your sleep stages as well as other metrics that Inspire lacks. This year, Fitbit has announced a follow up in Inspire 2 which unfortunately still lacks inbuilt GPS, but has a longer battery life and features Active Zone Minutes. In this post, I take a look at the differences between the three Fitbit trackers, Inspire vs Inspire HR vs Inspire 2.
Fitbit Inspire vs Inspire HR vs Inspire 2 Specs Compared
Fitbit inspire
Fitbit Inspire HR
Fitbit Inspire 2

EDITOR'S RATING

Design:

(

4.0

/

5

)

Battery:

(

4.2

/

5

)

Fitness tracking:

(

3.5

/

5

)

Features:

(

3.0

/

5

)

Price:

(

4.2

/

5

)

Average:

(

3.8

/

5

)

Design:

(

4.0

/

5

)

Battery:

(

4.1

/

5

)

Fitness tracking:

(

3.8

/

5

)

Features:

(

3.3

/

5

)

Price:

(

4.0

/

5

)

Average:

(

3.8

/

5

)

Design:

(

4.0

/

5

)

Battery:

(

4.5

/

5

)

Fitness tracking:

(

4.0

/

5

)

Features:

(

3.5

/

5

)

Price:

(

4.1

/

5

)

Average:

(

4.0

/

5

)

WHERE TO BUY

Check @ Amazon
Check @ Amazon
Check @ Amazon

ABOUT DEVICE

Device name
Fitbit Inspire
Fitbit Inspire HR
Fitbit Inspire 2
Device type
Fitness Smartband
Fitness Smartband
Fitness Smartband
Predessesor
__
__
Fitbit Inspire
Successor
__
__
__
Released date
March, 2019
March, 2019
September, 2020
Ideal for
Unisex
Unisex
Unisex

DISPLAY

Display type
OLED (monochrome)
grayscale OLED
grayscale OLED
Display size
~ 1.4 inch
~ 1.4 inch
~ 1.4 inch
Display resolution
__
__
__
Pixel density
--
--
--
Input type
Touchscreen
Touchscreen
Touchscreen
Always-on
Yes
No
No

BODY

Shape
Rectangular/curved
Rectangular/curved
Rectangular/curved
Dimension
__
__
37.3 x 16.7 x 12.7 mm
Weight
__
__
__
Casing material
Plastic Resin
Plastic Resin
Plastic Resin
Strap/band material
Elastomer
Silicone
Silicone
Bezel Material
Resin
Resin
Resin
Strap size
__
__
140 - 180 mm (small)
180 - 220 mm (large)
Screen protection
Hardened Glass
Hardened Glass
__
Water resistant/Protection
Yes, 5ATM
Yes, 5ATM
Yes, 5ATM
Swim-proof
Yes, recommended
Yes, recommended
Yes, recommended
Color(s)
Black
Sangria
Lilac
Black
White/black
Black
Lunar white
Desert rose

MEMORY

RAM
--
--
--
Internal storage
__
__
__
Memory card slot
__
__
No

CONNECTIVITY

Bluetooth
Bluetooth v4.0 LE
Bluetooth v4.0 LE
Bluetooth v4.0 LE
Bluetooth calling
No
No
No
Wi-Fi
No
No
No
NFC
No
No
No
GPS
No
No, (connected GPS)
No, (connected GPS)

CELLULAR TECHNOLOGY

Technology
No
No
No
SIM
No
No
No
Band
No
No
No

NOTIFICATIONS

Email alert
Yes
Yes
Yes
SMS alert
Yes
Yes
Yes
Calls alert
Yes
Yes
Yes
Event reminder
Yes
Yes
Yes
Weather
Yes
Yes
Yes
Third-party apps
Yes
Yes
Yes

FITNESS TRACKING

Sleep apnea
No
No
No
Sleep tracking
Yes (excuding sleep stages)
Yes
Yes
Steps
Yes
Yes
Yes
Floors climbed
No
No
No
Heart rate monitoring
No
Yes
Yes
Calories
No
Yes
Yes
Distance
Yes
Yes
Yes
Stress
No
Yes
Yes
VO2 Max.
No
No
No
Blood oxygen
No
No
No
Blood pressure
No
No
No
Menstrual cycle tracking
__
Yes
Yes
Swim tracking
Yes
Yes
Yes
Under-water heart rate tracking
No
No
No
Preloaded maps
No
No
No
On-screen workout modes
No
No
No
Triathlon mode
No
No
No
ECG Tracking
No
No
No
Preloaded sport modes
No
Yes, 15+
Yes, 20+
Safety tracking
No
No
No

MEDIA

Audio
No
No
No
Music streaming
No
No
No
Bluetooth music
No
No
No
Radio
No
No
No
Loudspeaker
No
No
No
Microphone
No
No
No
Camera
No
No
No

SENSORS

Accelerometer
Yes
Yes
Yes
Barometer/Altimeter
No
No
No
Heart rate monitor (HRM)
No
Yes
Yes
Compass
No
No
No
Gyroscope
No
No
No
Ambient light
No
No
No
Pulse Oximeter
No
No
No
ECG
No
No
No
Thermometer
No
No
No
Other sensors
__
__
__

PLATFORM

Operating system (OS)
Fitbit OS
Fitbit OS
Fitbit OS
Chipset
--
--
--
CPU
--
--
--
GPU
--
--
--

BATTERY

Type of battery
Non-removable lithium polymer
Non-removable lithium polymer
Non-removable lithium polymer
Battery capacity
_
_
_
Battery life
Mixed usage: up to 5 days
Mixed usage: up to 5 days
Mixed usage: up to 10 days
Charging type
USB based charging dock
USB based charging dock
USB based charging dock
Charging time
About 1-2 hours
About 1-2 hours
About 1-2 hours
Battery saver mode
No
No
No
Solar power
No
No
No
Rapid charging
No
No
No

CLOCK FEATURES

Time/Date
Yes
Yes
Yes
Stopwatch
Yes
Yes
Yes
Alarm
Yes
Yes
Yes

OTHER FUNCTIONS

Control camera
No
No
No
Music control
No
No
No
Find phone
No
Yes
Yes
Text response
No
No
No

MISC

Payment system
No
No
No
Compatibility
Android, IOS

Check supported devices
Android, IOS

Check supported devices
Android, IOS

Check supported devices
Companion app
Fitbit App
Fitbit App
Fitbit App
Customizable watch face
Yes
Yes
Yes
Interchangeable band
Yes
Yes
Yes
Voice command
No
No
No

BOX CONTENTS

Fitbit Inspire
Fitbit Inspire HR
Fitbit Inspire 2
Straps
Straps
Straps
Magnetic charging dock
Magnetic charging dock
Charging cable
Quick start guide
Quick start guide
Quick start guide
NOTE: We can't guarantee that all the information on this table are 100% correct. Read full disclaimer. Please, report an error.
Official Site
Official Site
Official Site
Fitbit Inspire vs Inspire HR vs Inspire 2 Features Compared
Features
Inspire
Inspire HR
Inspire 2
SMART FEATURES
Display
Greyscale OLED
Greyscale OLED
Greyscale OLED
Ambient light
No

No

No

Always-on-display
Just glance to see what you need during workouts or when your hands are full. (will require frequent charging)
No
No
No
Syncs Wirelessly
Automatically sync to most popular iOS and Android devices to show your stats, trends and progress on your Fitbit dashboard.
Yes
Yes
Yes
Amazon Alexa Voice Assistant
Check the weather, set timers, control your smart home devices, and more, powered by Amazon Alexa. Amazon Alexa not available in all countries
No
No
No
Google Voice Assistant
Check the weather, set timers, control your smart home devices, and more, powered by Google Voice.
No
No
No
Music Storage
Store and play 300+ songs on your smartwatch—plus download your favorite Pandora stations or Deezer playlists. Paid subscriptions required. Pandora is US only.
No
No
No
Make Payments
Use your credit and debit cards to make secure purchases anywhere that accepts tap-and-pay.See participating banks
No
No
No
Smart Notification
See call, text, or calendar notifications on screen & get push notifications from smartphone apps.
Yes
Yes
Yes
Connect With Wireless Headphones
Listen to your favorite tunes without the wires.
No
No
No
Connect and Control Music on Spotify
Control your music, songs, and browse recent playlists and podcasts all from your wrist. Works with phone nearby; Spotify Premium subscription required. Not available in all countries.
No
No
No
Sleep Mode
Use the sleep mode to mute smartphone notifications and stop your screen from turning on at night.
No
No
No
Do Not Disturb Mode
Use do not disturb mode when you want to mute call, text, calendar, and app notifications during the day.
No
No
No
Access Apps On Watch
Access your favorite apps for fitness, sports, news, travel, transit, and more with a simple tap.
No
No
No
Loudspeaker and Microphone
Has a loudspeaker that allows you to play music aloud and as well make and receive calls via Bluetooth connection to the phone.
No
No
No
EXERCISE FEATURES
Real-Time Using Built In GPS
See your real-time pace and distance without a phone, then get a map of your route in the Fitbit app.
No
No
No
Real-Time Using Phone GPS
See your real-time pace and distance by connecting to your phone's GPS, then get a map of your route in the Fitbit app.
No
Yes
Yes
Workout Intensity Map
After outdoor exercise, check your workout intensity map in the Fitbit app to see your heart rate zones throughout your route.
No
Yes
Yes
Active Zone Minutes
Feel a buzz when you reach your target heart rate zones during exercise and celebrate when you earn extra minutes outside of workouts.
No
No
Yes
Active Minutes
Calculates active minutes through metabolic equivalents (METs). This metric, which factors in your body mass, is used to estimate exercise intensity.
No
No
Yes
Personalized Reminders
Stay on track toward your goals with personalized reminders that remind you to stay active, get hydrated, stick to a sleep schedule and more.
Yes
Yes
Yes
SmartTrack Exercise Recognition
Automatically record select exercises like running, biking and more & see detailed workout information in the Fitbit app.
Yes
Yes
Yes
20 Preset Workout Modes
Choose from 20+ exercise modes like run, bike, swim, yoga and more, set a goal, and get real-time stats during your workouts.
No
Yes
Yes
Swimproof
Water-resistant up to 50M, so you can wear your tracker or smartwatch in the shower, pool, and beyond.
Yes
Yes
Yes
Onscreen Workout Coach
Get personalized on-screen workouts that play on your wrist, coach you through each move and adapt based on your feedback.
No
No
No
Sedentary Reminder
See how long you've been active throughout the day and get reminders to fit in a few extra steps when you've been sitting a bit too long.
Yes
Yes
Yes
See Your Heart Rate Zones
Use your personalized fat burn, cardio, and peak heart rate zones to optimize your effort during workouts.
No
Yes
Yes
HEALTH FEATURES
EDA Scan App
The on-wrist EDA Scan app detects electrodermal activity—which may indicate your body's response to stress—and reveals a graph in the Fitbit app to illuminate it.
No
No
No
ECG tracking
Monitors your heart rate and can help you detect irregular heart rhythms which can lead to AFib is left untreated
No
No
No
Cardio Fitness Score (VO2 Max.)
Get a better understanding of your fitness level and see how you can improve over time with a personalized Cardio Fitness Score.
No
Yes
Yes
Complete Sleep Tracking
See your time spent in light, deep and REM sleep stages and get sleep insights to help you improve. https://www.fitbit.com/us/technology
No
Yes
Yes
Female Health Tracking
Know your body on a deeper level using your tracker or smartwatch with the Fitbit app to follow your cycle, record symptoms and more.
Yes
Yes
Yes
Guided Breathing Session
Find moments of calm throughout your day with personalized breathing sessions based on your heart rate.
No
Yes
Yes
SpO2 Sensor
Allows you to see how well your blood utilizes oxygen.
No
No
No
24/7 Heart Rate Tracking
Use 24/7 heart rate to better track calorie burn, see your resting heart rate trends and get real-time guidance to optimize your workouts.
No
Yes
Yes
Resting Heart Rate
Wear your tracker or smartwatch all day and night to record your resting heart rate and track heart rate over time.
No
Yes
Yes
24/7 Activity Tracking
Track steps, distance, calories burned, active minutes, hourly activity, and stationary time.
Yes
Yes
Yes
Altimeter
Counts floors climbed
No
No
No
Sleep Score
Based on your heart rate, time asleep and restlessness, this personalized score helps you better understand your sleep quality each night.
No
Yes
Yes
Sleep Tracking
Understand your rest with automatic sleep tracking and silent alarms on your wrist & bedtime reminders and helpful tips in the app.
Yes
Yes
Yes
All Day Calorie Burn
Better understand the total number of calories you burn—all day and during workouts—to manage your weight and stay on track toward your goals.
Yes
Yes
Yes
Battery Life
5 days
5 days
10 days
Fast Charging
No
No
No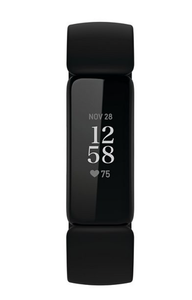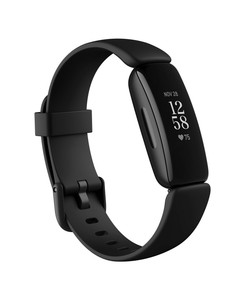 $79.95
$99.95
out of stock